Teen and Adult Martial Arts in Morristown
Learn Self-Defense And Build Community With Teen And Adult Martial Arts Classes
At Cho's Legacy, we know that individual growth never stops. That's why our Teen and Adult Martial Arts classes are designed to provide a supportive and engaging atmosphere for anyone in the Morristown area, regardless of their prior experience level. Our amazing instructors are here to help you accomplish your goals, whether your personal journey is about losing those pesky extra pounds or improving your performance in school or work.
Claim Your Web Exclusive Trial Offer Here!
Fill out the short form on your screen to learn more!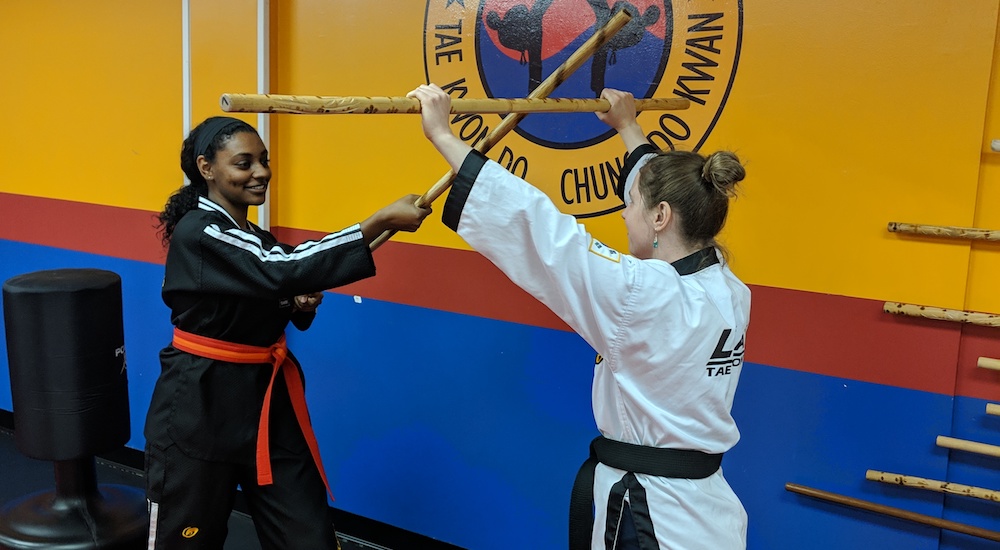 Rediscover Yourself At Cho's Legacy!
Community matters, which is why wewant to help the incredible people of Morristown build stronger relationships and grow as individuals through our Teen and Adult Martial Arts classes. We're committed to providing a safe, healthy, active environment where you can focus on day-by-day improvement. Come visit us today and discover why, in the past seventy years, Tae Kwon Do has become a worldwide and highly-respected form of Martial Arts. Our training will help you:
Develop a stronger sense of discipline
Relieve stress and anxiety
Build meaningful relationships and a sense of community
Set and achieve life goals
Put The Punch Back In Your Workout
Aside from the social and spiritual benefits of Tae Kwon Do, our Teen and Adult Martial Arts classes will help you get the exercise you need to feel healthy and stress-free. Our program features aerobic and anaerobic exercises to help you build muscle, lose weight, or simply stay active. Our instructors at Cho's Legacy will work with you to customize your fitness routine so that you can accomplish your goals. We'll put you on track to:
Build strong, lean muscle
Learn important self-defense skills
Enhance your flexibility and reflexes
Burn tons of calories!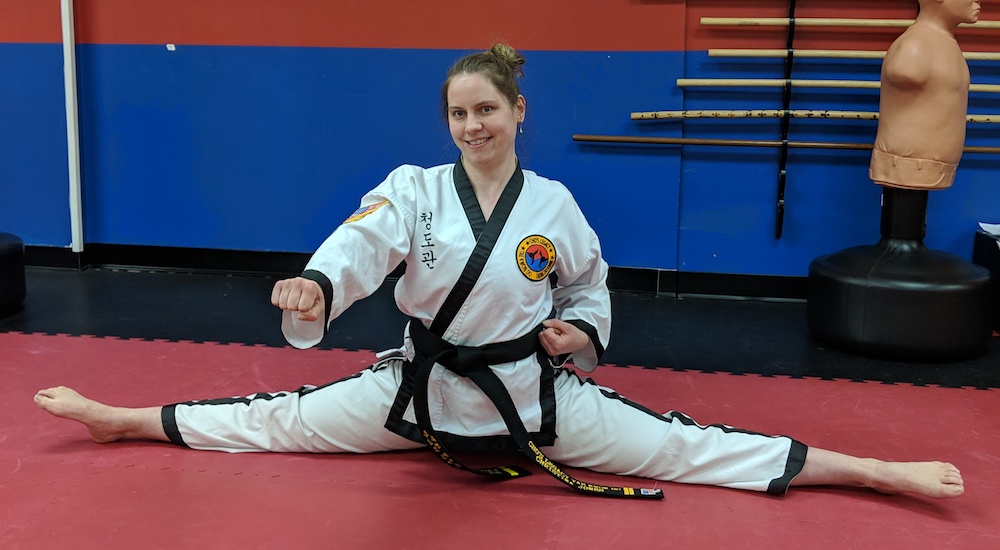 Visit Us In Morristown Today!
Our Teen and Adult Martial Arts Classes at Cho's Legacy are tailored to help you achieve your goals. Pay us a visit to discover how we're honoring the tradition of Grand Master Kyu H. Cho, whose ideas and training regimens have served the Morris County community since 1973. We're excited to have you.
Check out the short form on your screen to learn more!